(Updated: June 20, 2021)
We try to describe items carefully, but please ask us if you have questions. Sold Items may remain on page until payment received. All items may be picked up in Portland, OR.
Possible Free Shipping to APS Shows in Buena Park, CA or APS Show near O'Hare Airport in Chicago.
You may contact us:
stan@clarphon.com
or Phone: 971-570-6649
Edison Standard Model B ($350)
This charming Edison cylinder phonograph comes equiped with a Diamond B reproducer. It also has 2/4 minute
gearing. With this reproducer and gearing it can play indesructible cylinders.
The nice 10 inch horn is a reproduction. Everything else is original.
Columbia HG Talking Machine ($1275)
This unusual machine dates from 1899 and was designed for playing 5 inch Concert Cylinders.
Victor Victrola X: Spider Leg ($550)
This is the early victrola with spider legs and shelf. (Nipper Dogs not included)
Victor Victrola VI ($175)
Beautiful victrola with replaced turntable felt. Otherwise it's all original. Plays great.
United Talking Machine ($185)
Unusual phonograph for playing United records. Notice the large spindel. Comes with 1 United Record!!
Herzog Disc Record Cabinet ($450)
This beautiful refinished record cabinet is stunning with claw feet and a bread board.
There is a drawer in the bottom of the cabinet.
Round Cylinder Cabinet ($325)
Very nice and unusual round cabinet for Cylinder Records. Cylinders included!!
Cylinder Phonograph Horn ($125)
The red horn is original with original paint.
Stereopticon ($50)
Very Nice Stereopticon with 2 Stereo Cards
It's not a phonograph, but displays nicely with phonograps!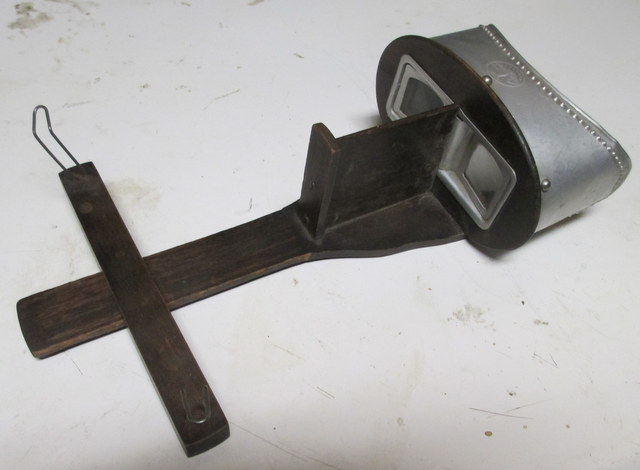 Other Phonographs, Horns (Pictures Soon)
Currently we have several Victor and RCA Nipper Dogs for sale. They include salt-pepper shakers, 4" chalk dogs. Please call the number below for more information and what is in stock. We always have steel needles for sale: 100 needles for $5. These are made especially for collectors. We also have reproduction and original horns.
Call 971-570-6649 for more information. We are located in Portland, Oregon.