Children's Phonographs
Updated: March 13, 2021
Home Page

Most of the following phonographs date from the late teens through the 1920s. A few date from after 1950 and some are before 1910.
Stollwerck
The Stollwerck Chocolate maker (still exists in Cologne, Germany today) made at least 2 different phonographs (1903, 1904). The first played
chocolate records, the second played a record made of cardboard and covered in wax. This is the second version.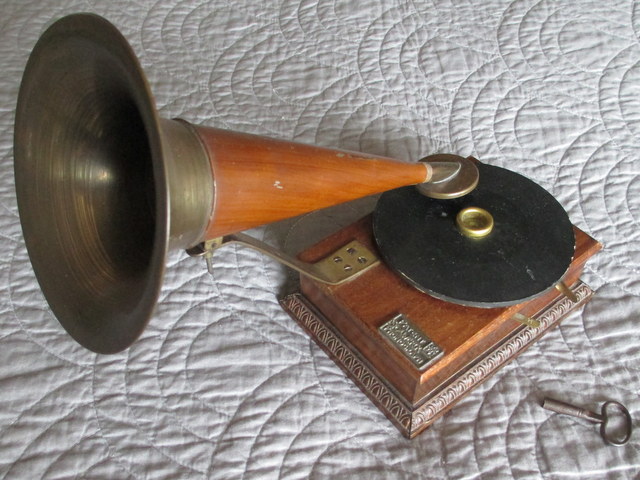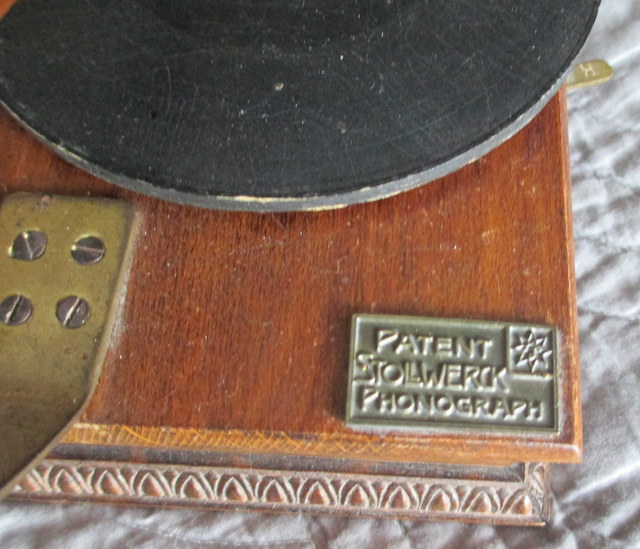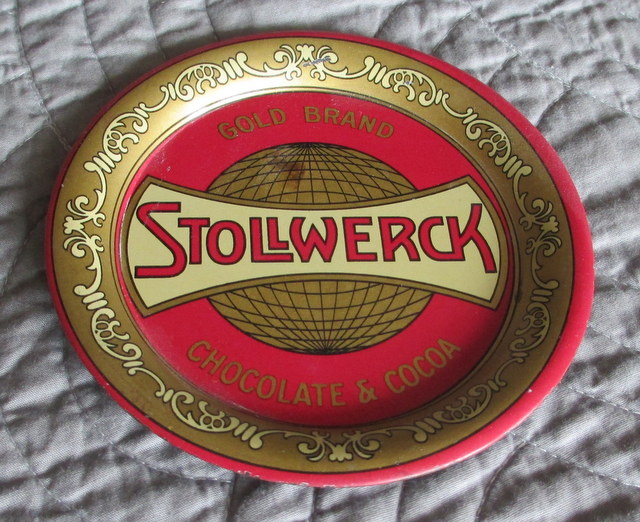 Penny Tin Gramophone
(c. 1904)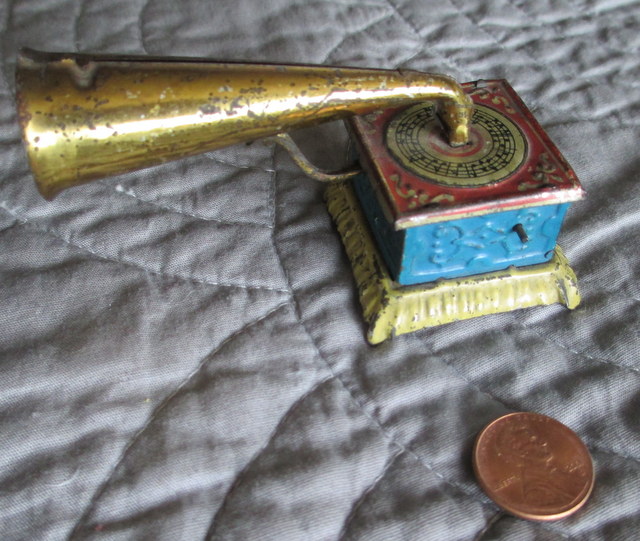 Bing Phonograph: Bingola I
(c. 1920s)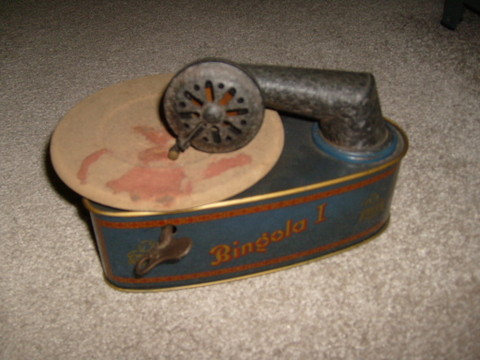 Bing Phonographs: Bingola I and Bingola II
(c. 1920s)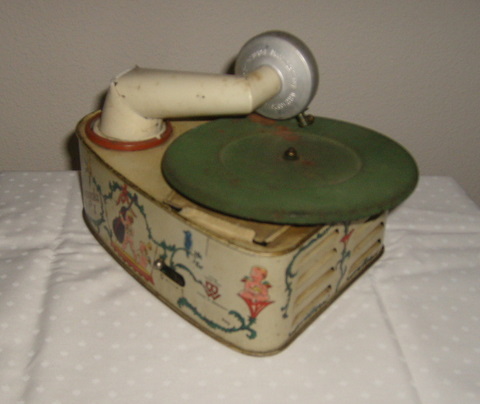 Bing Phonographs: Kiddyphone
and Valoretta
(c. 1920s)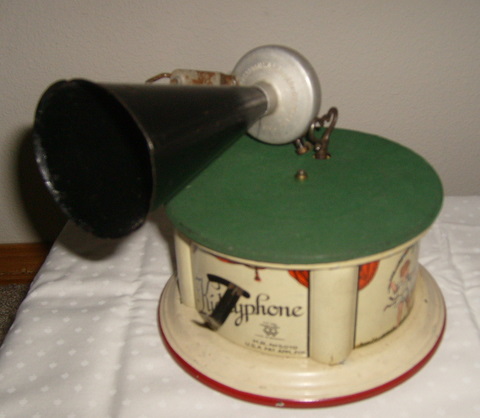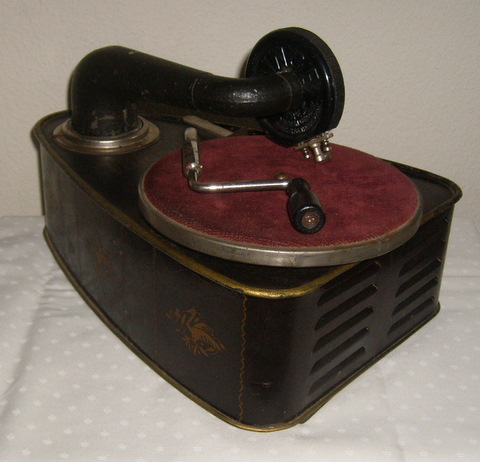 Bing Phonographs: 3 Pygmyphones
(c. 1920s)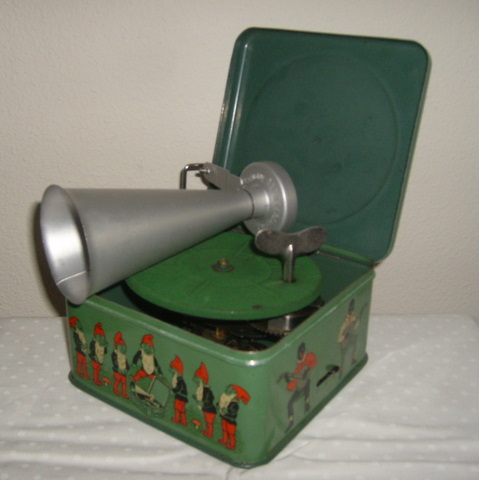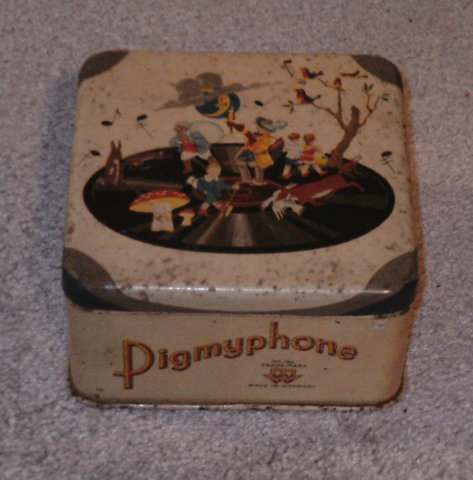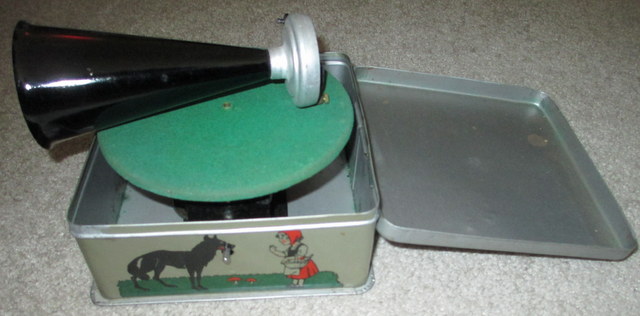 Bingophone II
(c. 1920s)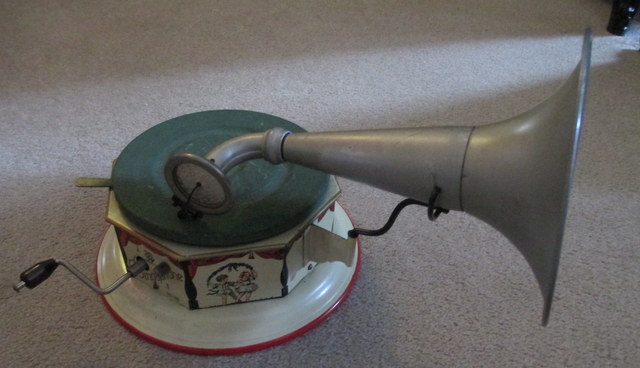 Unmarked Manufacturers: Probably German Made
(c. 1920s)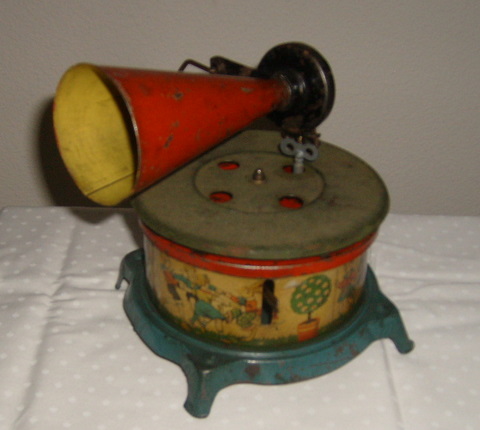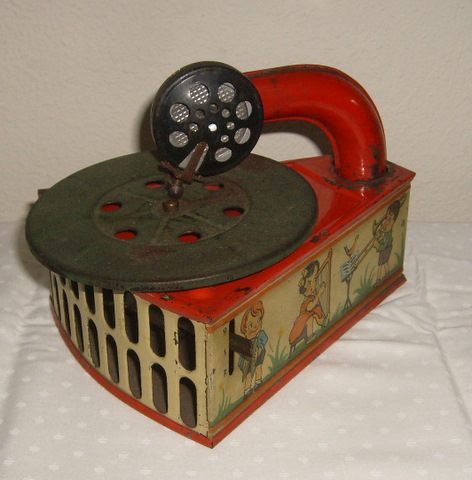 Chad Valley (c. 1940s) and Coronet Phonograph
(c. 1920s)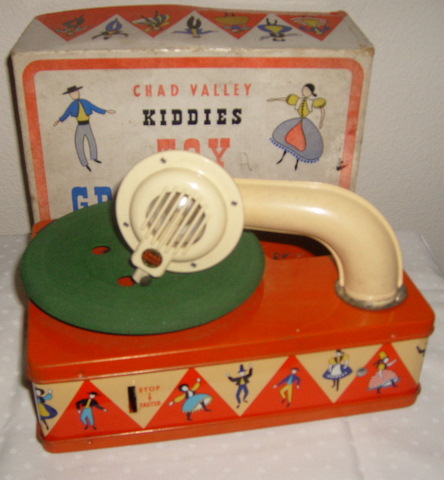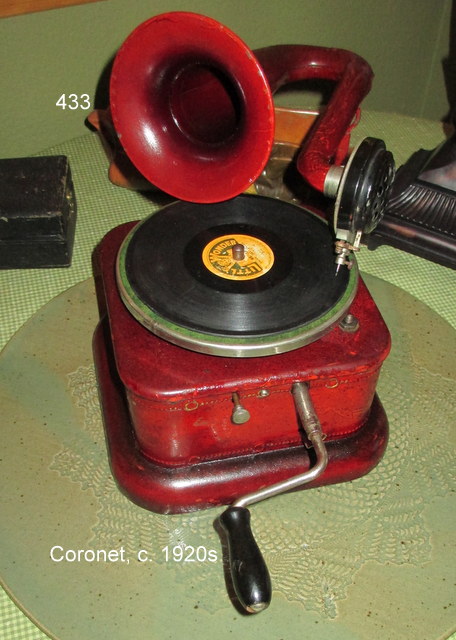 Nifty Narona and E.D.L. Phonographs
(c. 1920s)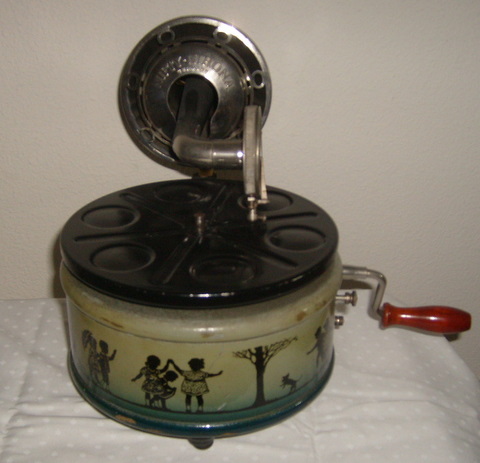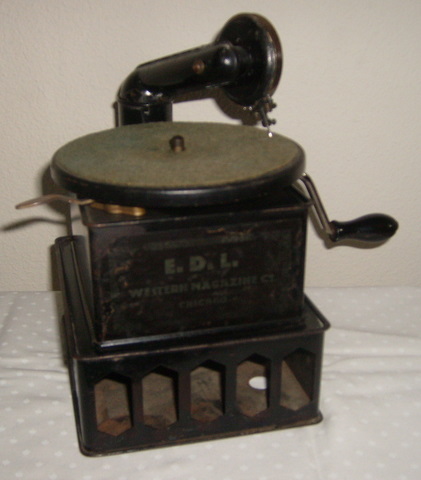 Marx Phonograph and Pixie Phone
(c. 1940s)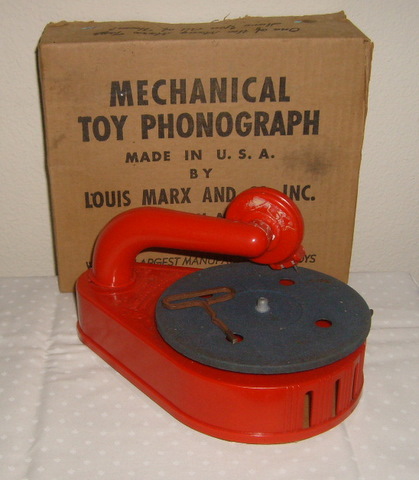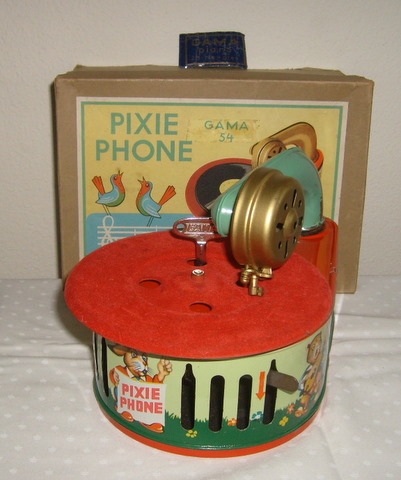 Jack and Jill and Upright Baby Phonographs
(c. 1920s)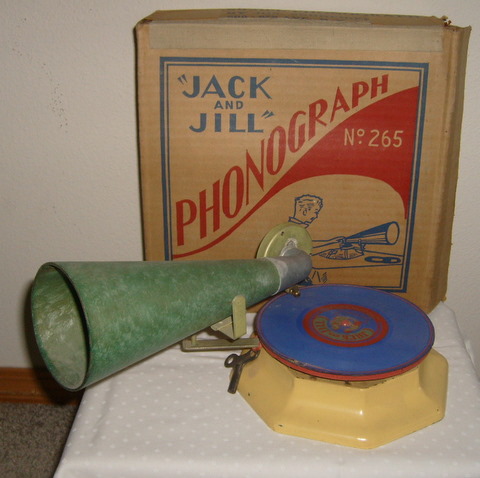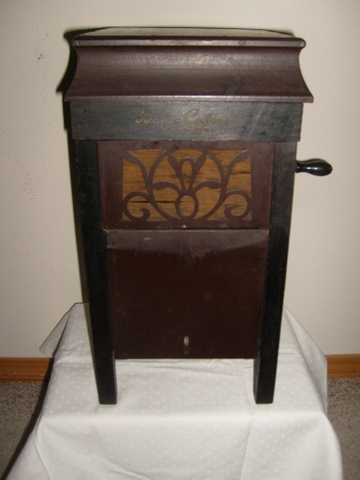 Genola Phonographs
(c. 1920s)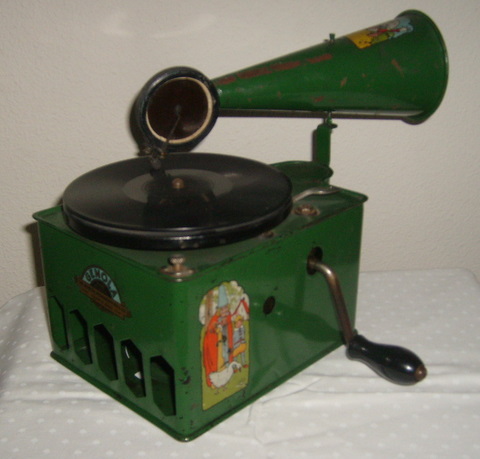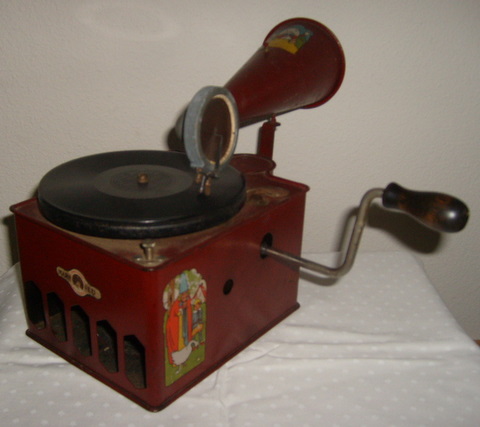 Little Wonder Phonograph and Victor
1-2 (Alladin)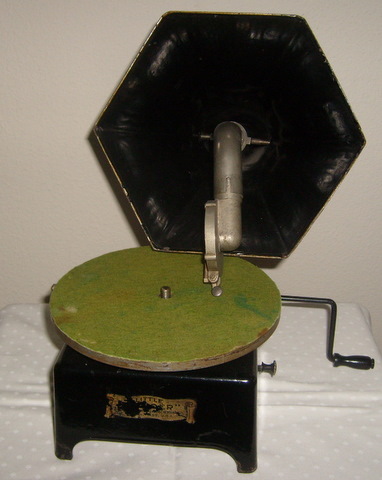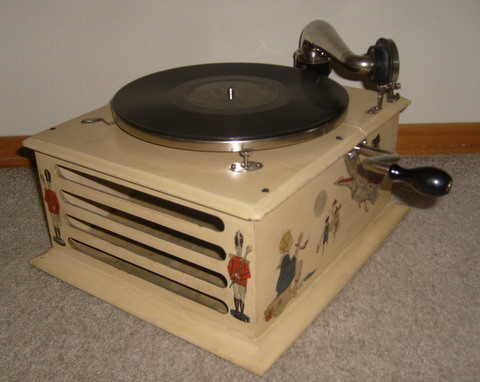 Carola (Not Sold as a Child's Phonograph)
(c. 1918)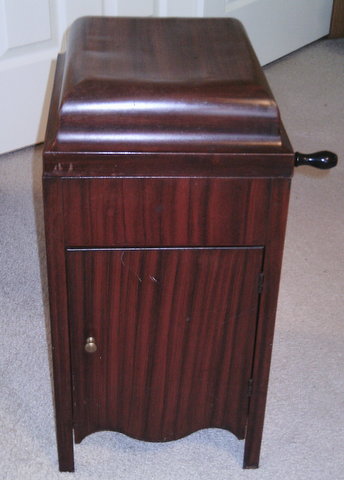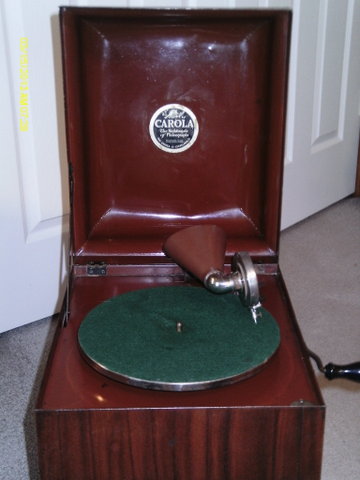 General Phonograph Company, Elyria Ohio, Deluxe Model
(c. 1920s)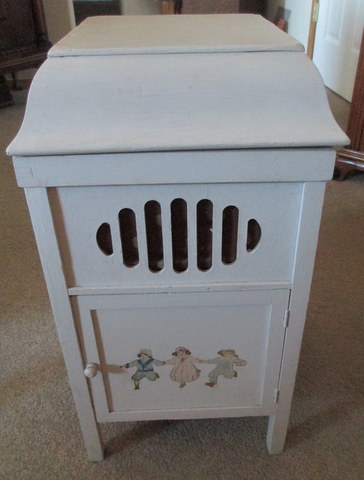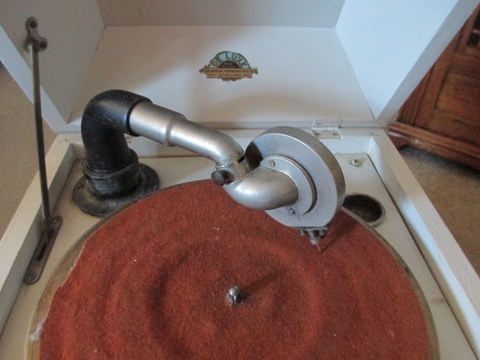 Baby Table Model and Unmarked Tin Phonograph
(c. 1920s)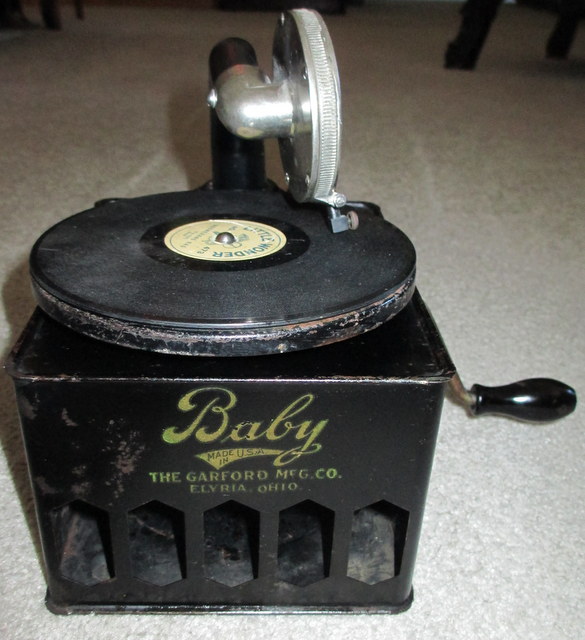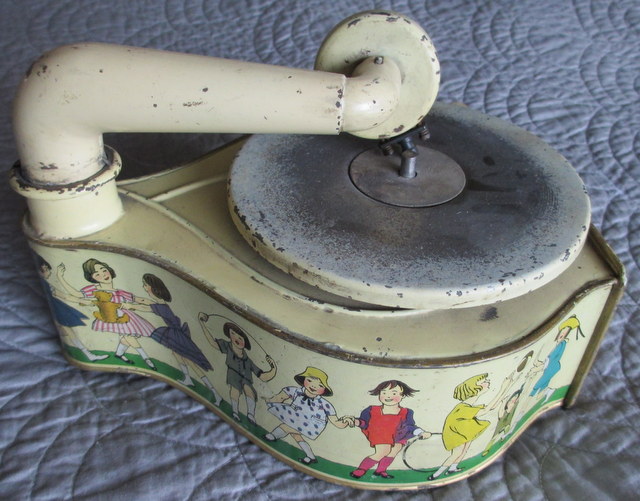 Gamaphone and Leonard Muller
(c. 1920s)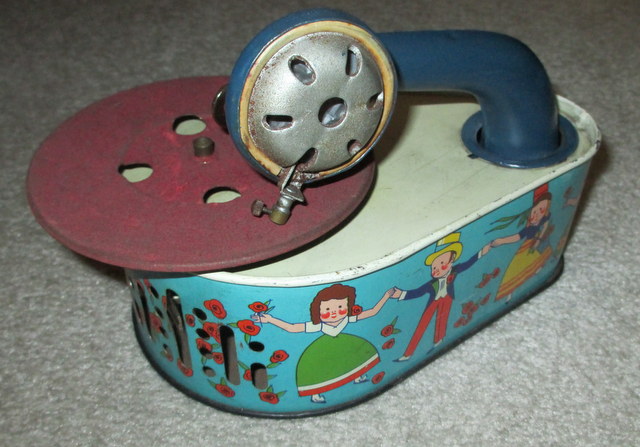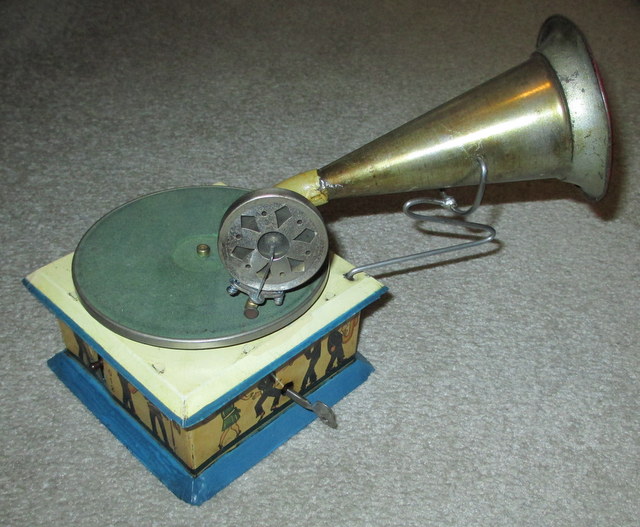 Keimola and Lemiphone
(c. 1920s)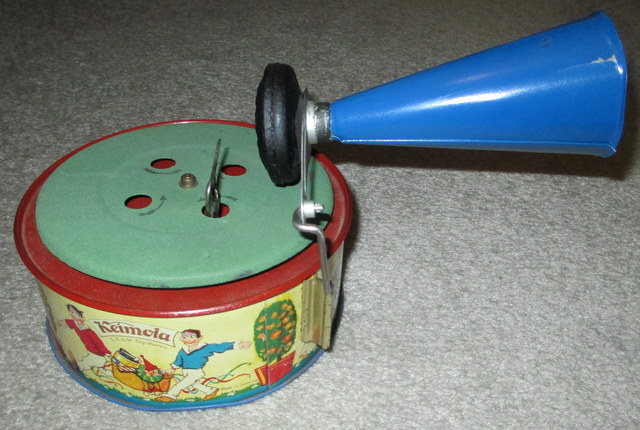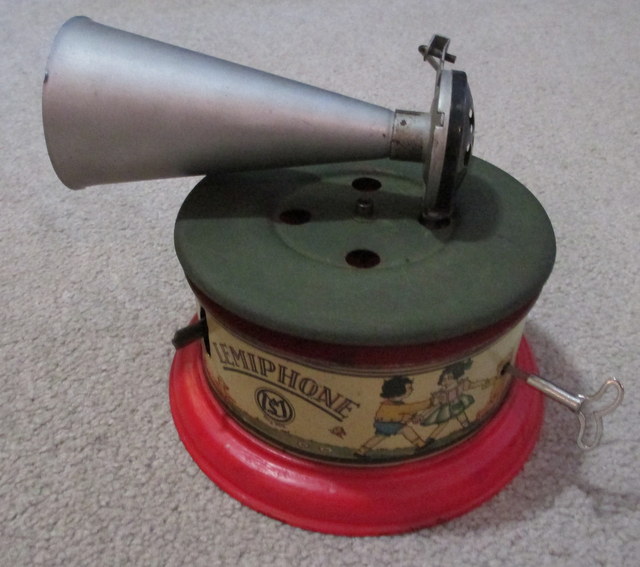 3 RCA 45rpm Children's Phonographs
Alice in Wonderland, Snow White, Ding-Dong School
(c. 1950s)